Skip to Content
Innovative Joint Pain Treatment in Pearland, TX
Get Rid of Joint Pain and Find Relief
Aching joints are part of aging and a natural byproduct of overexertion. But they are also treatable. In fact, it's not advisable to ignore symptoms of joint pain as they can get worse over time and become more difficult to treat. Whether you're a weekly tennis player with a bad case of tennis elbow, or a weekend warrior dealing with chronic knee pain, the Texas Institute of Pain & Spine can help. We are a leader in joint pain treatment in Houston. Our clinic offers a wide array of treatment options for joint pain and other conditions, all of which are designed to alleviate the symptoms and root out the causes of pain so you can get back to enjoying an active lifestyle. Contact us today to schedule an appointment with our pain relief specialist.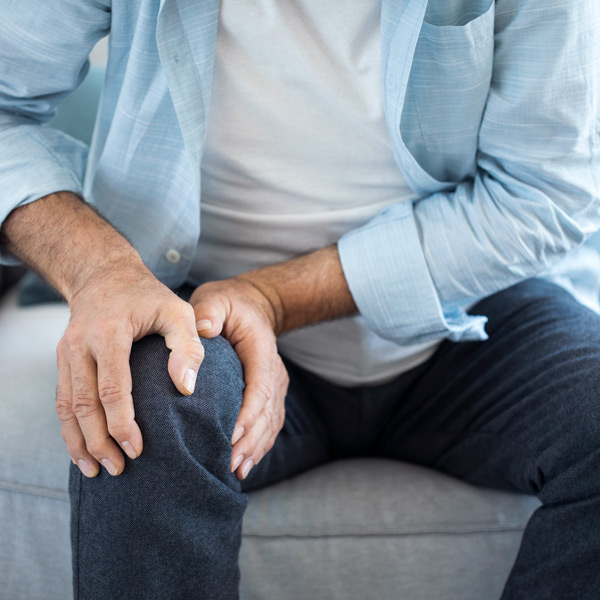 Diagnosing Joint Pain: What Causes It?
Joint pain, especially within the knee, shoulder, and elbow, affects many Americans across the country, and it can originate from several sources. A common cause of joint pain is injury, which is likely to affect people who play sports or otherwise frequently move their bodies intensely and actively. Chronic joint pain, however, often lasts much longer than injury-related joint pain. Chronic joint pain often stems from osteo- or rheumatoid arthritis, tendinitis, bursitis, gout, or osteoporosis. Joint pain can also come from cancer or any number of other conditions. The experienced health care staff at the Texas Institute of Pain & Spine can help you zero in on the exact cause of your joint pain to develop a personalized treatment plan that leads to long-lasting pain relief.
Symptoms of Joint Pain
It is important to treat joint pain as soon as it is observed because it can often be a sign of more serious issues, or even lead to more serious issues in the future. What's more, joint pain is often accompanied by a range of other uncomfortable symptoms. These include swelling, numbness, weakness, changes in temperature, and limited range of motion. Joint pain is also often sudden and severe. Texas Institute of Pain & Spine believes in holistic treatment and will seek to relieve the symptoms that accompany joint pain.
You Can Take Back Your Life
Chronic joint pain is a terrible experience. Because physical pain is so inextricably linked to emotional distress, unending joint pain can reverberate throughout your daily existence and lead to decreased enjoyment of everyday life. Texas Institute of Pain & Spine offers proven and innovative solutions to patients suffering elbow, neck, and other joint pain. Dr. J. Lance LaFleur, our pain management physician, has years of experience dealing with joint pain and is waiting to help you take back control of your body. You can overcome joint pain, and theTexas Institute of Pain & Spine can help you. The first step is giving us a call.
We Offer Solutions to Chronic Joint Pain
Because joint pain can come from a variety of sources, there are a variety of ways to go about providing treatment that results in effective, long-lasting relief. At our Houston clinic, the Texas Institute of Pain & Spine offers a range of treatment options for elbow, shoulder, and other joint paint. Among these treatment options are direct injections, nerve blocks, and minimally invasive radiofrequency ablation, as well as other advanced, innovative treatment techniques and procedures.
Schedule an Appointment to Find Relief Now
Understanding when it's time to visit our specialist can be difficult, but delaying your care can lead to further risk. You might require more specialized care if the symptoms of joint pain linger for too long. Because life doesn't wait, joint pain relief shouldn't either. Our pain management physician, Dr. J Lance LaFleur, is on standby to apply a wealth of knowledge and experience to your ongoing pain. Contact us online or call us today so you can finally experience joint pain relief.
Schedule an Appointment with Our Pain Specialist Today