Skip to Content
Pain Therapy & Management in Pearland, TX
Professionally Treating and Managing Your Pain
Pain can be debilitating, but it does not have to bring your life to a halt. Texas Institute of Pain & Spine provides modern and innovative pain management therapy to patients in and around Pearland, Texas. Whether you suffer from neck, joint, or back pain, our experienced health care providers are prepared to work with you to develop a personalized pain management plan that can give you the relief you need.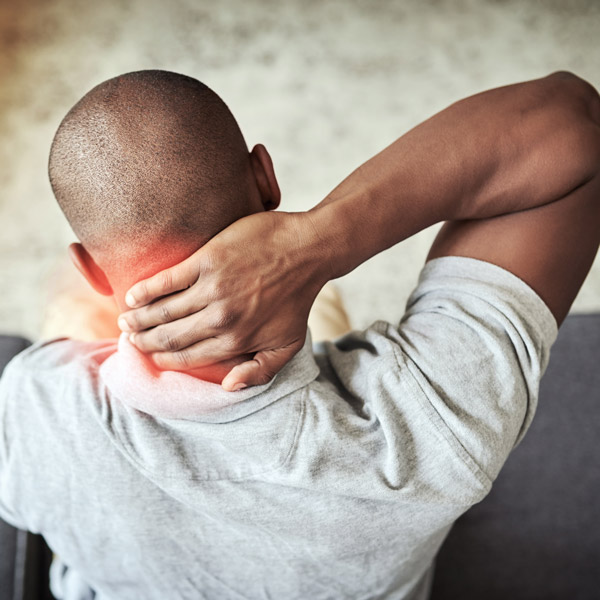 Modern, Comprehensive Pain Management Options
No two patients are the same, and pain management needs vary. We treat each patient as an individual who deserves personalized attention and a pain treatment plan that suits their own needs. There's nothing generic about what we do. At the Texas Institute of Pain & Spine's Pearland, Texas office, we offer a vast array of pain treatment options for both chronic and acute pain. Our pain treatment options include direct injections, nerve blocks, and minimally invasive radiofrequency ablation. We are also able to offer patients more advanced treatment options, such as spinal cord stimulation, percutaneous discectomy, vertebroplasty, intrathecal pumps, and peripheral nerve stimulation, among others.
Experienced Pain Treatment Providers You Can Trust
Our pain management professional, Dr. J. Lance LaFleur, is an interventional pain physician who is board-certified in both anesthesiology and pain medicine by the American Board of Anesthesiology. He is also a musculoskeletal and regenerative medicine specialist, and he is certified. Dr. LaFleur completed a four-year MD/MBA program in health organization management at the Texas Tech University School of Medicine then moved to Houston, where he completed both his transitional internship and anesthesiology residency at the University of Texas Medical School.
During this time, he trained at some of the nation's top institutions, including the M.D. Anderson Cancer Center, Houston Methodist Hospital, Texas Heart Institute, and Memorial Hermann Hospital – Texas Medical Center. Additionally, he completed a fellowship at Virginia Mason Medical Center in Seattle. which is a national leader in the fields of regional anesthesia and pain medicine.
Get Specialized Pain Care at Your Fingertips
While Dr. LaFleur enjoys helping patients with a wide variety of symptoms, he is most interested in cancer pain, post-laminectomy syndrome, and complex regional pain syndrome. He has presented his research at the American Society of Anesthesiologists Annual Meeting, published studies in peer-reviewed journals, authored several book chapters, and served as an instructor at ultrasound-guided regional anesthesia workshops. He is an active member of several organizations, including the American Society of Interventional Pain Physicians, the American Society of Regional Anesthesia and Pain Medicine, and the Texas Pain Society.
All this experience is available to you when you choose to find pain therapy at the Texas Institute of Pain & Spine. Contact us to set up an appointment with Dr. LaFleur to find out how his knowledge, expertise, and experience can best help you manage your pain.
Access Providers Who Care About Your Needs
Texas Institute of Pain & Spine is proud to be served by a team of experienced, professional, and empathetic health care providers who leverage their education and experience to best treat each patient. Whether you contact us online or visit us in-office, you will be greeted by a knowledgeable team member who has your interests at heart.
Take Your Life Back: Call Us Today
Your pain does not have to last, and it doesn't have to stop you from living your life. Whether you are suffering from back, neck, or joint pain, the Texas Institute of Pain & Spine is ready to meet your needs. Call us today, visit our Pearland office, or fill out our contact form to get in touch with an experienced pain management professional who can help you change your life for the better. Don't let your pain stop you from doing what you love any longer.
Schedule an Appointment with Our Pain Specialist Today