Skip to Content
Sacroiliac Joint Fusion in Pearland, TX
Sacroiliac Joint Fusion & Treatment Options
Living with sacroiliac (SI) joint pain isn't always easy, but the good news is that there are treatment options available to bring you relief. Texas Institute of Pain and Spine treats sacroiliac joint pain at our pain and spin management clinics in Pearland and Houston, TX. Our goal is to help you find sacroiliac joint pain relief, and we have a variety of treatment options based on your unique circumstances. Learn more about sacroiliac joint pain symptoms, treatment for sacroiliac joint pain, and more. Dr. Lance LaFleur, M.D., M.B.A.., specializes in SI pain relief and is highly qualified to provide sacroiliac joint pain relief and treatment options to patients. Get in touch with us today to schedule an appointment.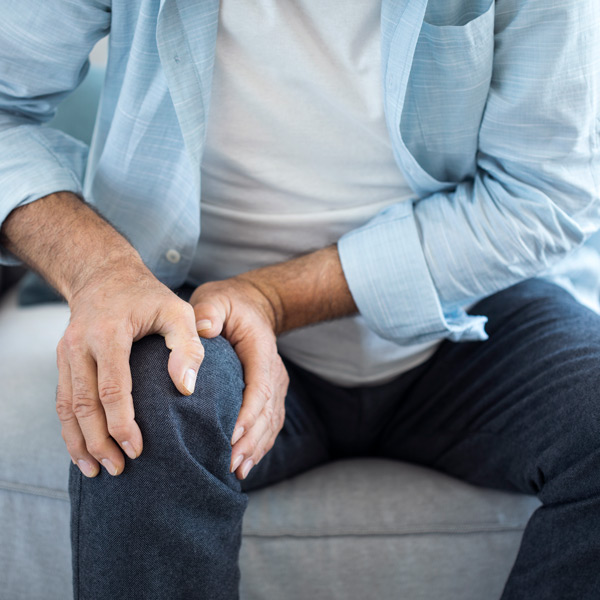 What Are Sacroiliac Joints?
In order to better understand sacroiliac joint pain, let's start with the sacroiliac joints themselves. These joints connect your lower spine to your pelvis. SI joints are a critical junction connecting the spine and the lower body. Unlike many other joints in the body, sacroiliac joints are fairly rigid and only allow for a few degrees of movement. These joints can develop too much-uncontrolled movement from trauma or extra mobility. That extra movement can result in abnormal or stressed joint positions. This condition is known as sacroiliac joint dysfunction and often results in pain in the area.
What Is Sacroiliac Joint Dysfunction?
Now that you know more about the sacroiliac joints, you can get a better understanding of where they are located by knowing they're on each side of your spine at the bottom of your back. Your SI joints allow a twisting movement for your legs. In addition to becoming too loose, SI joints can also become too rigid. Sacroiliac joints that become too loose or too rigid result in sacroiliac joint dysfunction, causing pain and damage to the surrounding muscles and ligaments. Sacroiliac joint dysfunction can result in leg pain and lower back pain. If you do not have your SI joint dysfunction treated, the condition can worsen, causing more pain and discomfort.
Symptoms of Sacroiliac Joint Dysfunction
Back and leg pain can be caused by several conditions, and one of those is SI joint dysfunction. Scheduling an appointment with Texas Institute of Pain and Spine can determine the exact source of your pain so we can treat it appropriately. Some symptoms and signs of sacroiliac joint dysfunction may include:
Restricted movement
Lower back stiffness
Pain on the left or right side of your lower back
Groin pain
Pain throughout your legs or buttocks
Pain that becomes worse when putting pressure on the SI joint by running, jogging, climbing, etc.
Instability in your pelvis or lower back
How Is Sacroiliac Joint Dysfunction Treated?
There are multiple options when it comes to treating sacroiliac joint pain and sacroiliac joint dysfunction. Our pain management clinic utilizes minimally invasive procedures that offer a faster recovery time, reduced pain and scarring, and a decreased need for post-op pain medication. Sacroiliac joint injections can be an effective way to treat sacroiliac joint pain. A local anesthetic is injected into the affected SI joint, and a corticosteroid medication can be injected to alleviate inflammation. Long-acting steroids can provide pain relief while reducing inflammation for extended periods of time. Other types of SI joint pain dysfunction include medications that ease pain and reduce inflammation, physical therapy that promotes a range of motion and function, SI joint braces or sacroiliac belts to restrict motion and reduce pain, interventional pain management techniques, rest, exercise, ice and heat applications, and surgery as a last resort.
Helping Your Pain Go Away
If you suffer from sacroiliac joint pain or sacroiliac joint dysfunction, you may be wondering if your pain will ever go away. While not all SI joint treatments can eliminate your pain completely, many will provide effective relief from pain to allow you to enjoy life and your daily activities. Your sacroiliac joint pain may be acute, only lasting for a few weeks, or it can be chronic, lasting for several months or longer. We recommend scheduling an appointment if you have been experiencing SI joint pain for at least a month. Our doctor can diagnose the cause of your pain and create a customized treatment plan that provides the relief you seek.
Why Choose Us?
We know you have options when it comes to pain and spine management clinics in Pearland and Houston. Texas Institute of Pain and Spine is dedicated to helping you get relief from your pain, including sacroiliac joint dysfunction and pain. Chronic pain is often debilitating, disrupting work, decreasing your quality of life, and causing depression and anxiety. We use innovative techniques to target all pain types, whether it be in your back, neck, hips, legs, joints, knees, or other areas of your body. Don't ignore your pain because we likely have treatment options that can help you. Contact us today to schedule an appointment to get relief for your sacroiliac joint pain.
Schedule an Appointment with Our Pain Specialist Today