Skip to Content
Neck Pain Treatment in Pearland
Come See Us For Neck Pain Treatments in Houston
Whether as a result of a basketball or football-related injury or a serious automobile accident, neck injuries can cause a host of problems and grow worse over time. Absent a sudden injury; poor posture is a contributing factor in gradually-developing neck pain. Whatever the reasons, neck pain causes a significant amount of discomfort and can sideline you from work, causing you financial hardships in addition to debilitating pain. Texas Institute of Pain and Spine offers a comprehensive collection of neck pain treatments to Houston-area residents. Dr. LaFleur uses his years of experience and familiarity with state-of-the-art and innovative treatments to remove or reduce pain.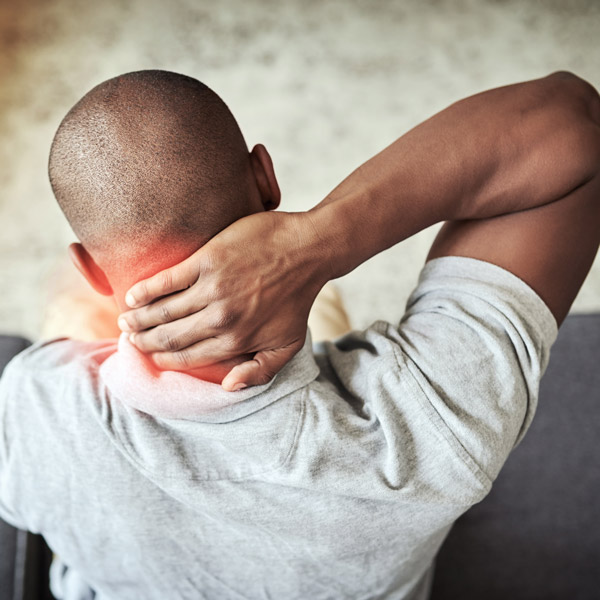 When to Seek Treatment for a Neck Injury
Neck pain manifests itself in a variety of ways. Instead of presenting itself simply in the neck, chronic neck pain radiates throughout the rest of your body, resulting in frequent headaches, pain between the shoulder blades, pain that moves from the neck to the hands, muscle spasm, numbness, and muscle atrophy. If you are experiencing a large amount of these symptoms, you may have suffered an injury. To treat neck pain, we can:
We Treat Pain Sources Throughout the Body
Neck pain is just one of many common manifestations of soft and deep-tissue injuries. Back and joint pain are also indicative of a larger problem and can be addressed by utilizing our services. From radiofrequency ablation to advanced treatments, our clinic comes equipped with top-of-the-line equipment and innovative thinking. Come to Texas Institute of Pain and Spine to visit with our board-certified physician and get started on the path to recovery.
Schedule an Appointment with Our Pain Specialist Today