Skip to Content
Vertebroplasty & Kyphoplasty in Pearland, TX
Texas Institute of Pain and Spine Pain Treatments
Texas Institute of Pain and Spine uses advanced technological treatments like vertebroplasty and kyphoplasty to help alleviate pain. Dr. LaFleur and our Pearland, TX team understand neck and back pain can be detrimental to everyday living. We perform various pain management treatments to help get your life back on track without pain. We specialize in innovative, high-tech ways to help you live an active lifestyle. Vertebroplasty and kyphoplasty are non-invasive procedures with fast recovery times, allowing you to experience life to the fullest. Contact us today to learn more.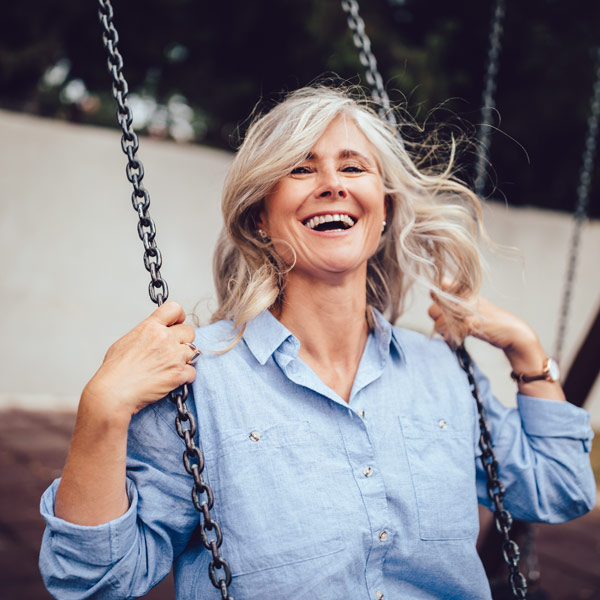 Advanced Treatment For Vertebral Compression Fractures
Bone fragments develop when a vertebra breaks, leading to intense pain. As the bone fragments slide against each other, the pain intensifies. The compression fracture may lead to the collapse of multiple vertebrae, often a result of osteoporosis. Vertebroplasty and kyphoplasty are most often used to treat osteoporosis and these fractures. The difference in the procedures is minimal.
Vertebroplasty – During this procedure, Dr. LaFleur injects a cement mixture into the fractured portion of your vertebrae, effectively neutralizing the compound fracture.
Kyphoplasty – Kyphoplasty procedures can be performed along with vertebroplasty. During kyphoplasty, Dr. LaFleur inserts and inflates a balloon in the compound fracture, creating space for the cement mixture.
Vertebroplasty and kyphoplasty are usually recommended after other pain-relieving treatments have not been successful. Many patients try bed rest, pain medication, and a back brace before trying the non-invasive procedures. Vertebroplasty and kyphoplasty have the highest success rate when performed within eight weeks of the acute fracture.
What Are Some Common Uses Of These Procedures?
Vertebroplasty and kyphoplasty are most often performed on osteoporosis patients with spinal compression factors. They are also performed on patients who:
Have a malignant tumor causing vertebral compressions
Have impaired bone healing after a fracture due to frail bones
Have osteoporosis due to a metabolic disorder or long-term steroid treatments
The Vertebroplasty And Kyphoplasty Procedure
Patients are positioned face down for these procedures. The vertebroplasty and kyphoplasty procedure include:
Creating a small incision at the site.
Numbing the skin with a local anesthetic.
Passing a hollow needle through the skin into the spinal muscles to inject the cement mixture in the fractured vertebra.
In vertebroplasty, the cement is injected into the site. It hardens within 20 minutes.
In kyphoplasty, a balloon is inserted and inflated inside the fractured vertebra, creating a cavity for the cement injection. Before injecting the cement into the cavity, the balloon is removed.
Benefits Of Vertebroplasty & Kyphoplasty
The biggest benefit of vertebroplasty and kyphoplasty is that the procedures can help alleviate pain, allowing you to return to your normal activity level without rehabilitation. These procedures are highly successful at helping ease the pain often caused by a vertebral compression fracture. Most patients feel relief immediately and return to everyday living without any pain. About 75 percent f patients become more active and regain their lost mobility, helping to combat osteoporosis. Many patients also love the fact there is no surgical incision needed for either procedure.
Risks Of Vertebroplasty & Kyphoplasty
Though vertebroplasty and kyphoplasty procedures are usually safe and effective, there are some risks. When the skin is penetrated, a patient faces a small risk of infection, less than one in 1,000. Orthopedic cement could lead out of the surgery site. The small amount of cement only causes a serious problem if it moves into the spinal canal or the lungs. Other risks include bleeding, infection, numbness, and increased back pain. After vertebroplasty or kyphoplasty, about ten percent of patients develop additional compression fractures.
Limitations Of Vertebroplasty & Kyphoplasty
Vertebroplasty and kyphoplasty have limitations. The procedures are not:
Used to cure arthritic back pain or herniated disks.
A way to avoid future fractures caused by osteoporosis but are a way to treat recent fractures.
Performed to correct a curvature of the spin caused by osteoporosis but are a way to help the curvature from getting any worse.
The answer for patients with healthy, young bones.
The correct procedure for patients with kyphosis or scoliosis.
Used for patients with nerve or spinal cord compression and loss of neurologic function from a herniated disk.
Why Choose Texas Institute of Pain & Spine
We understand the pain and don't want you to live with it. Texas Institute of Pain & Spine's Dr. J. Lance LaFleur is an interventional pain physician board-certified in anesthesiology and pain medicine by the American Board of Anesthesiology. With our innovative treatments, Dr. LaFleur and our experienced team want to help you alleviate neck and back pain. Contact us today to get started towards the life you deserve without pain.
Schedule an Appointment with Our Pain Specialist Today