Skip to Content
Pain Management Treatments for Pearland, TX Patients
Alleviate Pain With Interventional Pain Therapy
Living with chronic pain negatively impacts more than just your physical health. Persistent neck, joint, or back pain can significantly affect your quality of life, but you don't have to live with your discomfort alone. At the Texas Institute of Pain and Spine, our team of certified pain management professionals has been helping patients throughout the Pearland, TX region alleviate pain, improve mobility, regain functionality, and experience everyday life free from chronic discomfort. If you're suffering from any form of chronic pain, we are here to provide the effective relief and compassionate support you need to retake command of your body and overall health. Our multi-faceted approach to pain management therapy allows our healthcare providers to develop treatment plans custom-tailored to every patient's unique needs in our facility. Instead of masking symptoms with invasive forms of treatment and addictive pain medications, we leverage advanced technology to target the source of your pain. Learn more about our pain management treatment solutions and discover a pain-free path forward.
Texas Institute of Pain and Spine
Address
1920 Country Pl Pkwy, #160
Pearland, TX 77584
Phone: 832-736-2677
Fax: 832-730-4574
Hours of Operation
Monday: 8:30 AM – 5:00 PM
Tuesday: 8:30 AM – 5:00 PM
Wednesday: 8:30 AM – 5:00 PM
Thursday: 8:30 AM – 5:00 PM
Friday: 8:30 AM – 5:00 PM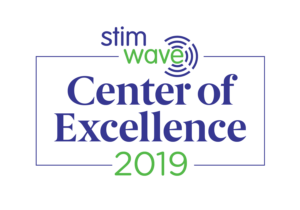 Helping Patients Like You Overcome Chronic Pain
No one deserves a lower quality of life due to nagging and persistent pain. Our pain management specialists at the Texas Institute of Pain and Spine specialize in a full spectrum of state-of-the-art treatment strategies specifically designed to help you find relief, overcome your chronic pain, and finally return to the things you love and enjoy doing the most.
Pain does not discriminate. Whether you're struggling with pain in your back, legs, joints, hips, shoulders, or knees, it's time to fight back. Our personalized treatment plans work to address inflammation, erase the pain, and produce long-lasting results so you can experience a healthier, more active lifestyle. Our pain management treatments include:
Joint Injections & Nerve Blocks
Intracept® Treatment
MILD Treatment
Vertebroplasty & Kyphoplasty
Neurostimulation
Radiofrequency Ablation
Herniated Disc Treatment
Vertiflex Superion
Explore our full range of treatment options, and feel free to reach out to our friendly staff if you have any questions or concerns. We're always happy to provide the information our patients need to feel completely confident in putting their trust in our renowned pain management expertise.
Schedule Your Personalized Appointment Today
Don't let chronic neck, back, or joint pain continue to weaken your ability to enjoy life to the fullest. The Texas Institute of Pain and Spine is experienced in treating a wide range of conditions, including spinal stenosis, chronic low back pain (CLBP), osteoarthritis, spondylolisthesis, sciatica, disc herniation, muscle spasms, and much more.
Our healthcare team is highly trained, skilled, and committed to delivering the safest, most innovative, and minimally invasive pain management treatments that will produce immediate results and long-lasting relief from the root source of your pain and discomfort. Contact us to learn more about how we can put an end to your debilitating pain and elevate your quality of life. Are you ready to welcome a new chapter of your life free from chronic pain and discomfort? Our pain management specialists at the Texas Institute of Pain and Spine are prepared to provide effective treatment tailored to your individual needs. Schedule an appointment with our pain management experts at the Texas Institute of Pain and Spine today.