Skip to Content
Back Pain Relief in Pearland
Effective Back Pain Treatments
Back pain tends to become more common as we age. It's one of the leading causes of disability among individuals over 45. Causes of back pain vary greatly, as does the type of back pain treatments recommended by Houston's Texas Institute of Pain and Spine. Back pain could be the result of an auto accident or a sports-related injury, or it could be due to a spinal issue involving your muscles, nerves, or discs. Whether you suffer from upper back pain or lower back pain, you can rest assured we'll discover the root cause of your pain and then treat it effectively. From spinal cord stimulation to epidural injections, our Houston clinic offers many back pain treatments to help you regain control of your life and alleviate your pain. We pride ourselves on providing compassionate, individualized care from an experienced staff who truly cares about your well-being and recovery.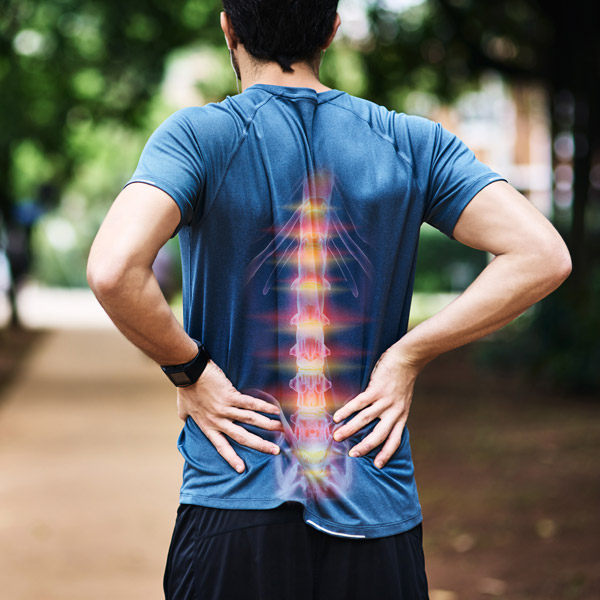 How Do I Know What Is Causing My Back Pain?
Many common conditions cause chronic upper or lower back pain, including herniated discs, spinal stenosis, and spondylolisthesis. When you need upper or lower back pain relief in the Houston area, you can count on us for accurate diagnosis and treatment. It's essential to understand that there isn't a "one size fits all" back pain treatment option. That's why we focus on taking a personalized, multifaceted approach. Some individuals rely on prescription pain relievers, while others seek chiropractic care. If you suffer from any of the following chronic conditions, our Houston back pain specialist wants to help you find the treatment option that's best for you.
Herniated Discs
Also referred to as a slipped, bulged, or displaced disc, a herniated disc is usually characterized by spasms of continuous or intermittent pain extending from the buttocks to the calf. Herniated discs are also responsible for muscle weakness, numbness, and decreased reflexes in some cases. Herniated discs are usually found in the lower back, although they may occur in any area of your spine. While an injury or repetitive strain often causes herniated discs, it's natural for your discs to degenerate and weaken with age. Herniated disc treatment in our Houston clinic includes advanced stimulation options that are designed to locate the source of your pain and stop it.
Spondylolisthesis
Spondylolisthesis is a condition in which a bone in the vertebral column becomes misaligned, causing mild to intense pain, changes in posture and gait, hamstring issues, stiffness, and weakness. This may occur as the result of an injury. However, it's sometimes found in teenagers as the result of a birth defect. Our clinic focuses on providing spondylolisthesis treatment in Houston that's customized for every patient's specific needs. Many patients who experience mobility issues due to spondylolisthesis benefit from physical therapy, among other available treatment options.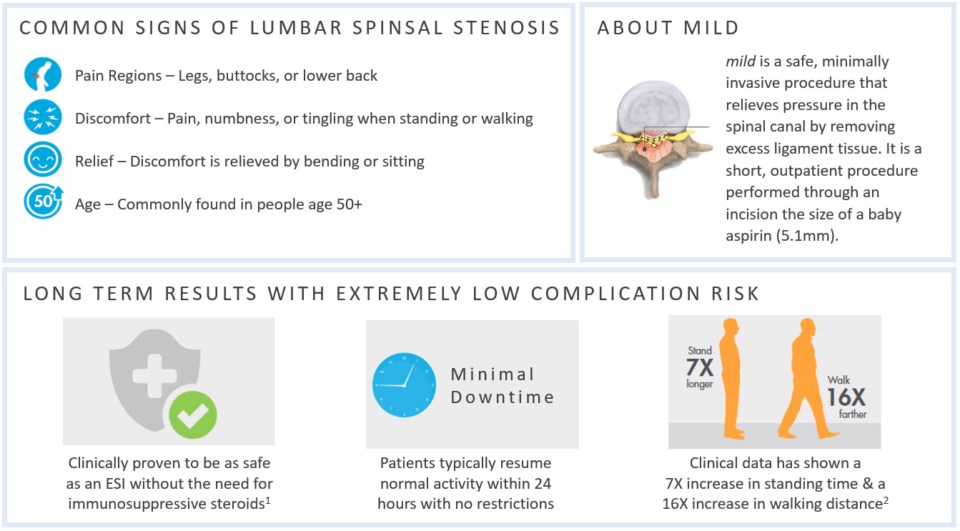 Spinal Stenosis
Spinal stenosis is a debilitating condition caused by the narrowing of the open spaces in your spine. Because this condition places pressure on the nerves throughout the spinal cord, as well as the spinal cord itself, it may cause walking difficulties, balance issues, coordination problems, arm and leg weakness, and even bladder and bowel dysfunction. It's not uncommon for individuals with spinal stenosis to experience no symptoms at all or symptoms that seem to worsen over time. While traumatic injuries and genetic diseases sometimes cause spinal stenosis, the majority of individuals with this condition are over the age of 50. Our Houston clinic specializes in spinal stenosis treatment tailored to your needs.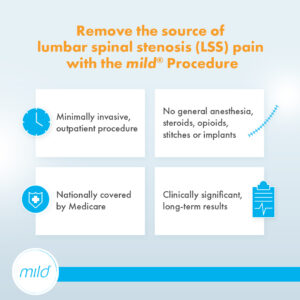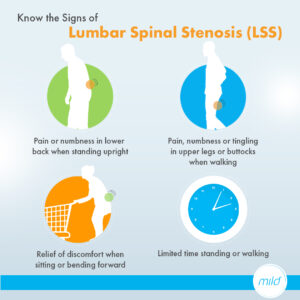 Dr. J. Lance LaFleur Has the Qualifications You Need
Our physician, Dr. J. Lance LaFleur, is fellowship-trained and board-certified in anesthesiology and pain medicine by the American Board of Anesthesiology. In addition to his certifications, Dr. LaFleur is an active member of the American Society of Interventional Pain Physicians, the American Society of Regional Anesthesia and Pain Medicine, and the Texas Pain Society. His credentials make him ideally suited to diagnose and treat the underlying causes of back pain that affect his patients so significantly.
Upper or Lower Back Pain Treatment
Back pain affects individuals from all walks of life and all ages. If you suffer from severe upper or lower back pain in the Houston area, Texas Institute of Pain and Spine would love to help you find some relief. Whether you're seeking herniated disc treatment or spinal stenosis treatment, we use innovative pain management techniques that target and treat many types of back pain. Please contact us today to schedule an appointment with our back pain specialist. Our back pain treatments in Houston are customized to suit your needs, and we've had enormous success helping our patients alleviate their pain throughout the years. Don't go on suffering from severe lower back pain – call us today!
Schedule an Appointment with Our Pain Specialist Today