Skip to Content
Back Pain Relief at Texas Institute of Pain & Spine
Effective Back Pain Treatments
Back pain becomes more and more common as we get older. There are many causes of back pain, and the treatment options vary from patient to patient. At the Texas Institute of Pain & Spine, we are dedicated to finding the root cause of your back pain so that we can recommend the best possible back pain treatment for you. We treat each patient with care and compassion. Our goal is to effectively treat your pain so that you can live a full, rich life. We are located in Pearland, TX, and proudly serve the surrounding areas.
Causes of Back Pain
There are many causes of back pain that can result in both intermittent and chronic symptoms. Whatever your pain or symptoms are, we understand that back pain can disrupt your day-to-day living and affect your quality of life. Whether you suffer from upper back pain, lower back pain, or a combination of both, it is important to note that not all back pain is the same. We look at your symptoms and find the root cause of your back pain to create an effective back pain treatment plan specifically for you. Some common causes of back pain include:
Herniated discs – usually affect the lower back, and can result in numbness, muscle weakness, and pain
Degenerative conditions – Osteoarthritis, which affects the cartilage between spinal joints, and Spinal Stenosis, which is the narrowing of the spinal canal
Injury – Injuries due to athletics, extreme exercise, auto accidents, or other injuries can be muscular, skeletal, or both
Spondylolisthesis – A condition that causes misalignment of the bones in the vertebral column
Poor posture – Generally due to extended work at a desk or extended periods of standing for work without proper support
These conditions or even a combination of them can lead to severe back pain or chronic back pain. In addition to these conditions, there are other factors that can contribute to back pain that can exacerbate an existing condition or cause pain on their own. These include:
Inactive or sedentary lifestyle
Excess weight in the midsection
Heavy lifting for work
Prolonged psychological stress
Smoking
Any of these factors can intensify back pain or cause injury, leading to severe or chronic back pain. Fortunately, most back pain is treatable and manageable.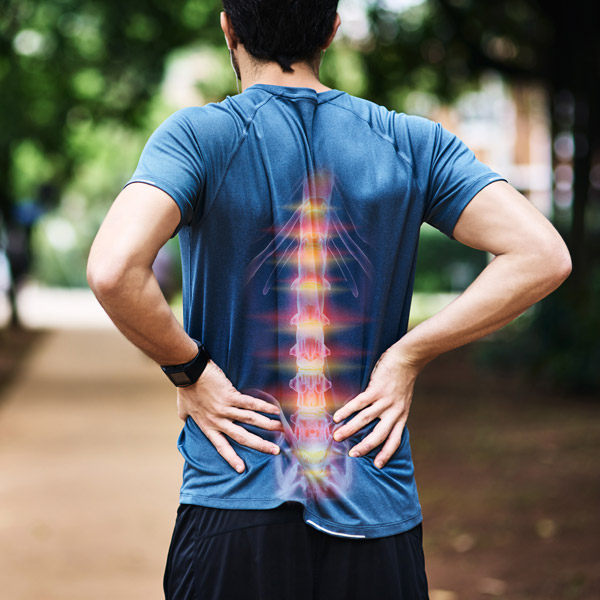 Back Pain Treatments
While some back pain can be managed and treated with medication or chiropractic care, other treatments are available to help alleviate pain and, in some cases, treat the cause of the back pain. Some of the treatments we offer at the Texas Institute of Pain & Spine include: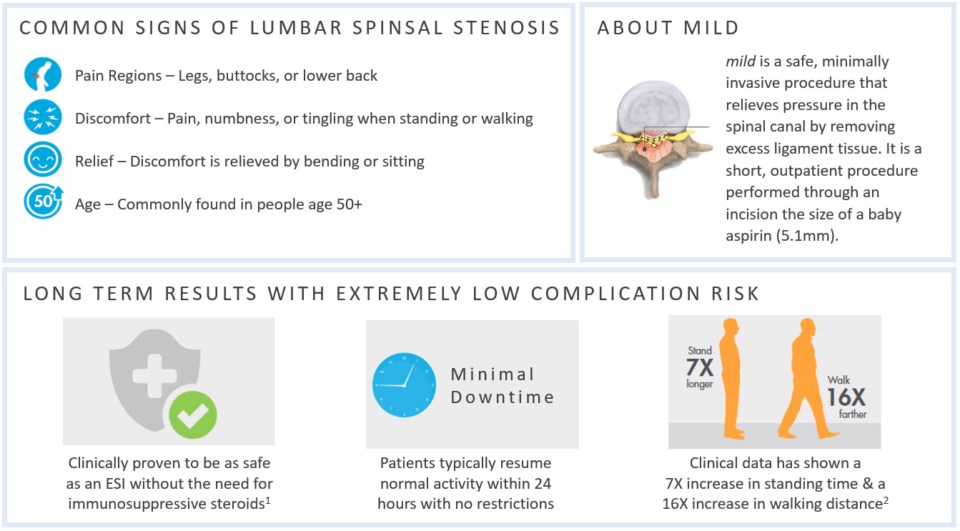 Injections and Nerve Blocks
Injections can be useful for patients who have not responded well to physical therapy or other treatments. Nerve blocks can help reduce inflammation and pinpoint the precise location of chronic back pain. There is a wide variety of injections offered by Dr. LaFleur including:
Back
Carpal tunnel
Facet joint
Temporomandibular Joint (TMJ)
Neck
These and many other injections are used to help relieve pain in various joints in the body that can lead to neck and back pain.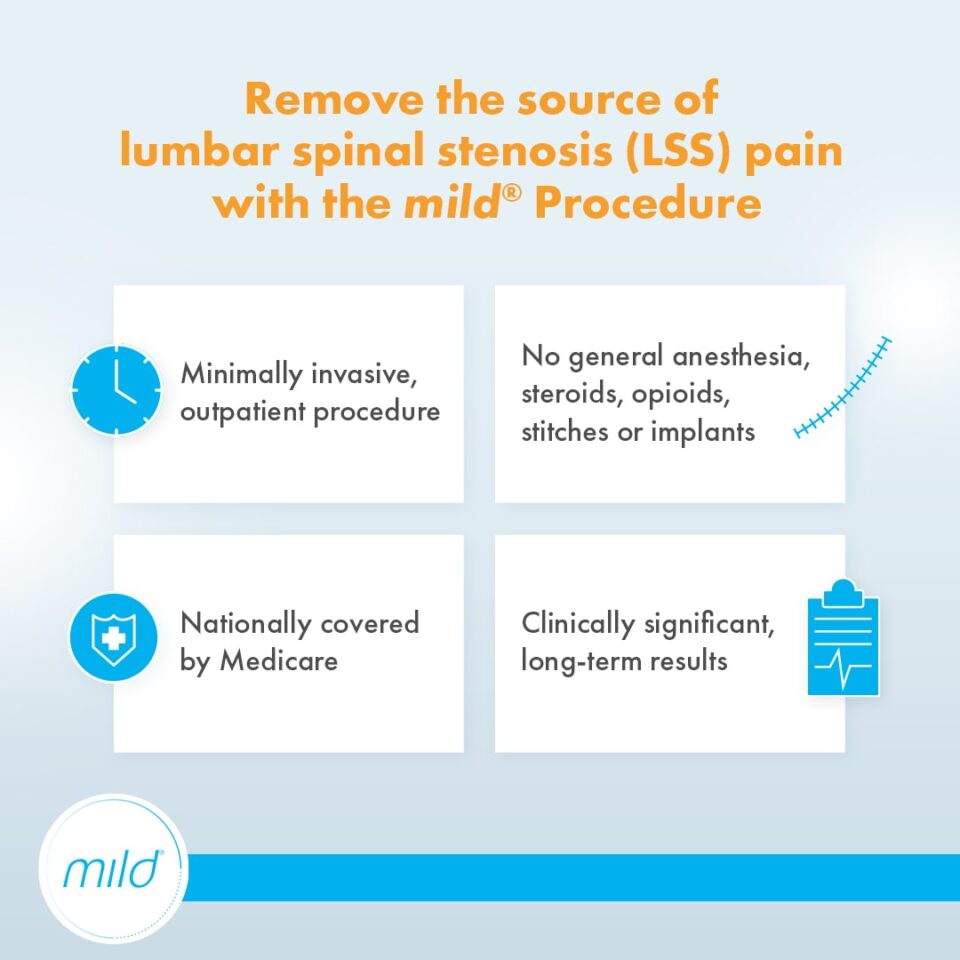 Vertebroplasty and Kyphoplasty
These treatments are most commonly used to treat compound fractures in the vertebrae to stabilize the back and alleviate pain. The most common causes of vertebral compression and fractures are:
Malignant tumors compressing the vertebrae
Slow bone healing after fracture due to frail bones
Osteoporosis
These procedures are highly effective and non-invasive, helping patients experience long-lasting relief after treatment.
Nerve Stimulation
Nerve stimulation implants are a cutting-edge technology meant to reduce the need for opioid use for pain management. We offer three types of nerve stimulation techniques including:
Peripheral Nerve Stimulation (PNS)
Dorsal Root Ganglion Stimulation (DRG)
Spinal Cord Stimulation (SCS)
These innovative treatments offer pharmaceutical-free alternatives to managing your chronic back pain.
Sciatica Treatment
The sciatic nerve is the longest nerve in the body and is a common source of back pain for many patients. Sciatic pain can range from mildly irritating to debilitating pain. We offer a variety of sciatica treatments including:
Spinal cord stimulation (SCS)
Piriformis Injections
Nerve block
Regenexx Treatments
These and other treatments can help alleviate the pain of sciatica symptoms.
There are numerous other treatment options available at the Texas Institute of Pain & Spine. We pride ourselves on staying up to date on the most innovative treatment options to help you feel your best with the most effective treatments available.
Dr. J. Lance LaFleur Has the Qualifications You Need
At the Texas Institute of Pain & Spine, Dr. LaFleur is the expert to see when it comes to back pain treatment. Dr. LaFleur is dual board-certified in anesthesiology and pain medicine by the American Board of Anesthesiology. He is also a certified musculoskeletal and regenerative medicine specialist. His dedication to pain treatment and years of experience is what sets the Texas Institute of Pain & Spine apart. Contact us today to set up an appointment and get on the road to a pain-free life.
Schedule an Appointment with Our Pain Specialist Today