Skip to Content
Radiofrequency Ablation in Pearland, TX
Texas Institute of Pain & Spine Performs Radiofrequency Ablation
Patients often come to us feeling hopeless about their chronic pain. The good news is that the Texas Institute of Pain & Spine in Pearland, TX specializes in helping alleviate chronic pain. We know your pain is deeply rooted, and we're here to address that pain. We stay updated on the latest innovative technology to help find solutions for chronic pain. Our Radiofrequency Ablation (RFA) procedure helps patients gain more control over their lives and conquer their pain. Contact us today to learn more!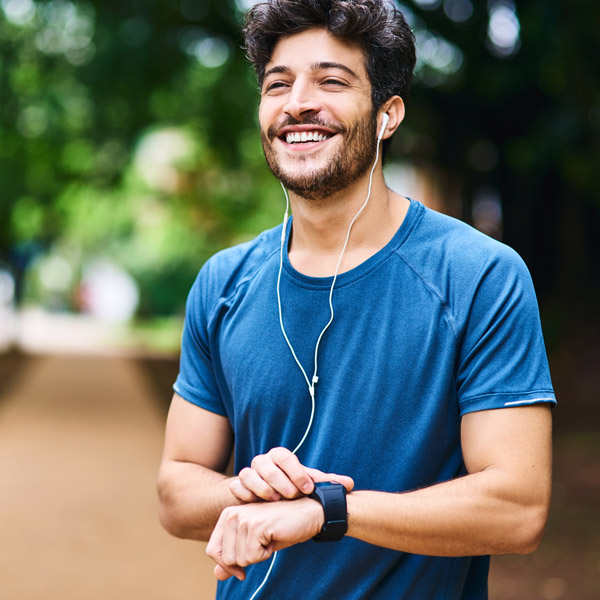 Radiofrequency Ablation Procedure
Chronic pain can come from anywhere, and Radiofrequency Ablation is effective at treating it wherever it originates. Radiofrequency ablation is successfully mitigated for back, neck, knee, pelvic, and peripheral nerve pain. During the procedure, Dr. LaFleur will:
Apply a local anesthetic.
Insert a thin and hollow needle into the part of the spine responsible for the pain.
Use radiofrequency current to target the nerve. The procedure essentially burns the section of the nerve that is causing the pain.
The ability of the nerves to transmit pain is lost, so the pain signals from the source cannot reach the brain.
How Does Radiofrequency Ablation Work?
The heat lesion produced by Radiofrequency Ablation works by sending heat to a targeted nerve to help alleviate pain using three different methods, including:
CRF –Conventional continuous radiofrequency ablation is a high-voltage current that is continuously passed, producing a heat lesion.
PRF –Pulsed radiofrequency ablation includes short bursts of a high-voltage current that are passed with pauses when there is no current transmitted at times.
WCRF –Water-cooled radiofrequency ablation is done with a special needle that is heated and cooled by continuously flowing water to prevent overheating.
When you need smaller and well-defined lesions, PRF and CRF are commonly used for the ablation technique. When you need a larger lesion to target a larger tissue area, WCRF is commonly used for the procedure.
Performing Medial or Lateral Branch RFA
Radiofrequency Ablation is commonly used to help alleviate back and neck pain. When used to treat neck pain, RFA is performed on the medial branch nerves. These nerves carry pain signals from the facet joints. When used to treat back pain, RFA is performed on the lateral branch nerves. RFA is commonly performed to treat:
Spinal and vertebral degeneration
Cervicogenic headache
Facet joint pain
Occipital neuralgia
Side-Effects and Risks of Radiofrequency Ablation
For most patients, there are no severe side effects from RFA. You may experience burning and numbness at the injection site. It's best to rest, apply an icepack to the area, and use oral or topical medications to help alleviate any discomfort. Risks are usually rare but can include nerve damage, infection, and/or abnormal sensations.
RFA Success Rate
The success of RFA often depends on the patient, variations in the nerves, and the diagnosis accuracy. For most patients, pain relief lasts from six months to about two years. This all depends on the regeneration of the nerve. If an initial positive response is seen, additional injections can be administered for further pain relief. Some patients never experience pain in the area again.
Choosing Our Pearland Office To Eradicate Pain
We understand most patients in chronic pain cannot live the life they love. We offer innovative treatments to eradicate pain. Texas Institute of Pain & Spine's Houston, TX location offers treatments as a non-invasive option to alleviate pain symptoms. We believe every patient deserves multiple options to find the best pain treatment to fit their needs. Radiofrequency ablation is minimally invasive, requires little recovery time, minimizes the need for potentially addictive medications, and lasts for years. We're leading experts in providing radiofrequency ablation to patients seeking much-needed relief from pain. Contact us today to get started.
Schedule an Appointment with Our Pain Specialist Today