Skip to Content
Neurostimulation Therapy in Pearland
Discover the Benefits of Nerve Stimulators in Houston
Dr. LaFleur believes in finding innovative ways to deal with chronic pain. At Texas Institute of Pain and Spine, we understand the chronic distress pain causes. It forces missed time at work and extended stays on disability, emotional issues like depression and anxiety, and reduced enjoyment of life in general. While treating the source of your pain, Dr. LaFleur has numerous tools at his disposal to reduce your pain level, including two implanted stimulation techniques, peripheral nerve stimulation (PNS), spinal cord stimulation (SCS), and dorsal root ganglion (DRG) stimulation. Texas Institute of Pain and Spine's willingness to embrace new technologies like nerve stimulators are why Houston patients trust us to care for them.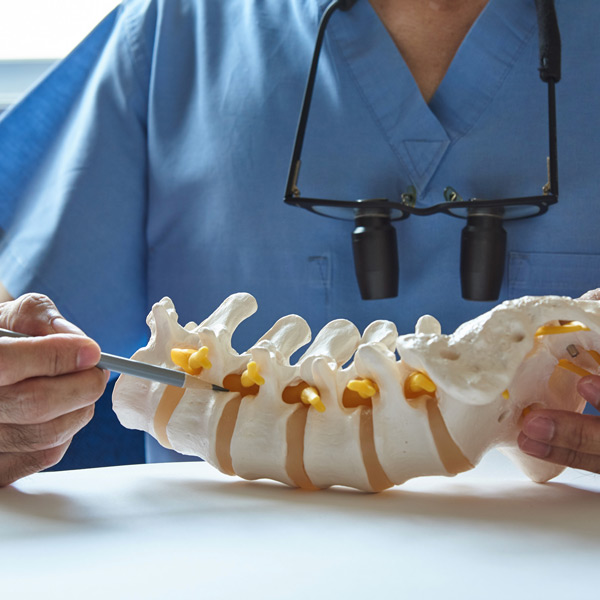 We Target Pain with Peripheral Nerve Stimulation (PNS)
With opioid addictions becoming increasingly prominent, science is playing an important role in curbing opioid use. Chronic pain is a miserable way to live. Texas Institute of Pain and Spine understands this and offers Peripheral Nerve Stimulation (PNS) to our patients. PNS is a cutting-edge and highly-effective non-pharmaceutical method of pain treatment. It uses micro-stimulators implanted near the nerve site where the pain is coming from to stimulate the nerve. You are granted control over the intensity of the stimulation, allowing you to increase or decrease the stimulation using a wearable wireless remote. The stimulation essentially distracts your body, forcing it to disregard the pain signals the nerve is sending.
Stop Hand and Foot Pain in its Tracks with DRG Stimulation
If you can't walk without pain or it hurts to type at your desk, you might be a candidate for dorsal root ganglion (DRG) stimulation. This innovative device is highly effective at mitigating the symptoms of Complex Regional Pain Syndrome (CRPS). DRG stimulation is a long-term solution to chronic pain. Just as with PNS and SCS devices, DRG stimulation targets the source of pain throughout your body using electrical pulses to block pain signals from reaching your brain. DRG stimulation is effective for about two-thirds of patients, so feel free to visit Texas Institute of Pain and Spine for a consultation with Dr. LaFleur.
We Confuse Your Brain with Spinal Cord Stimulation (SCS)
Unlike PNS, we place a stimulator on the spine with Spinal Cord Stimulation. Just like PNS, you have control over the intensity of the pulses. It's important to understand that like with PNS, the stimulation only distracts your brain, essentially changing how it perceives the brain. The procedure itself is safe, and we've had enormous success lessening our patient's pain symptoms with SCS therapies.
Contact Our Office and Schedule an Appointment
You don't have to suffer through debilitating pain. While we work with you and resolve the issue that causes the pain, allow our practice to use PNS, SCS, and DRG to force your brain to interpret pain differently. To learn more, contact us today.
Schedule an Appointment with Our Pain Specialist Today